---
Messages

Use the Messages module for tracking project issues, instructions and other information relating to your project.
Messages (2:01 minutes)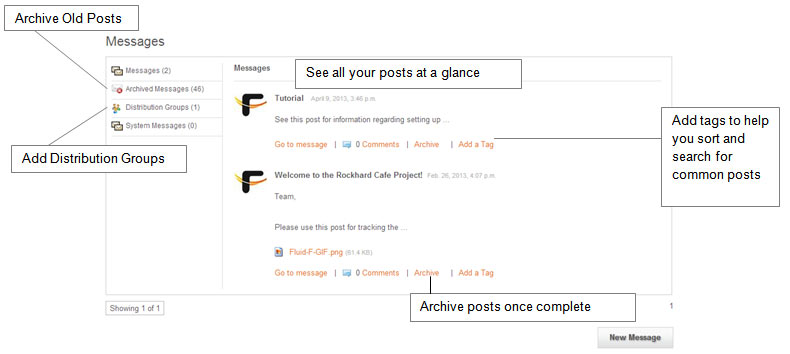 How it works
Messages allow each user to start a post and communication thread by topic.
They can be viewed and responded to by anyone included in that post.
Anyone with Administrator permissions can see all posts in the project.
System Messages allow you to track activity that is occurring in your project.
Have your Messages emailed to you by selecting the forwarding option under you profile.
Posts can only be Archived, they cannot be deleted. This is to ensure critical project information is not wiped out by someone.
Issue a new Post
Enter your details and select Post this message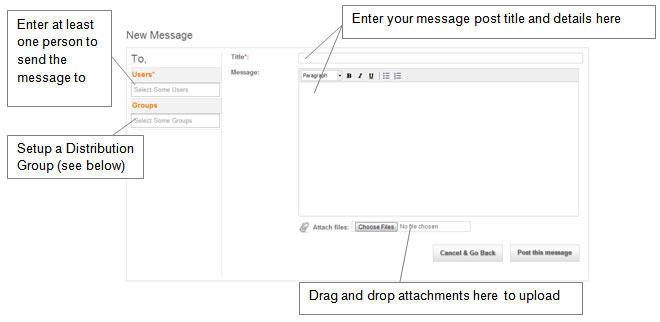 Viewing a Post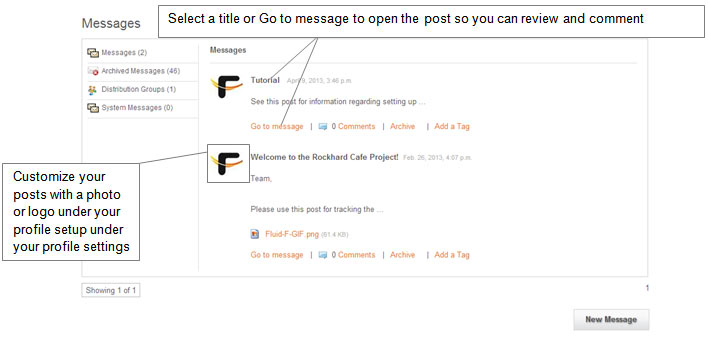 Respond to and Forward a post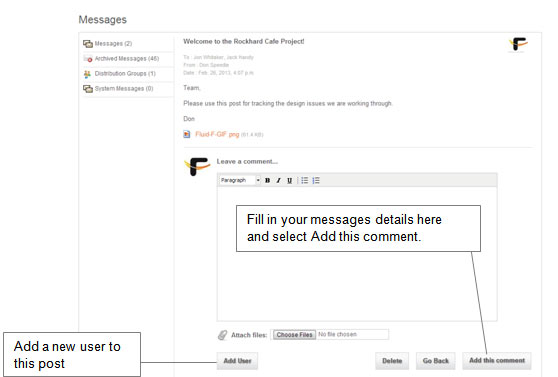 Speed Tip
Respond by Email - Want to reply to a post by email without having to log in? If you have selected the option to forward all of your messages to your email (under your Profile settings), you can respond by selecting "Reply" and Fluid CM lets you respond to a post through email, posting your comments in the system.
Create a Distribution Group
Do you consistently send RFI's, Submittals or Message posts to the same people? Instead of manually selecting the same people each time you fill out something, setup a Distribution Group to save time.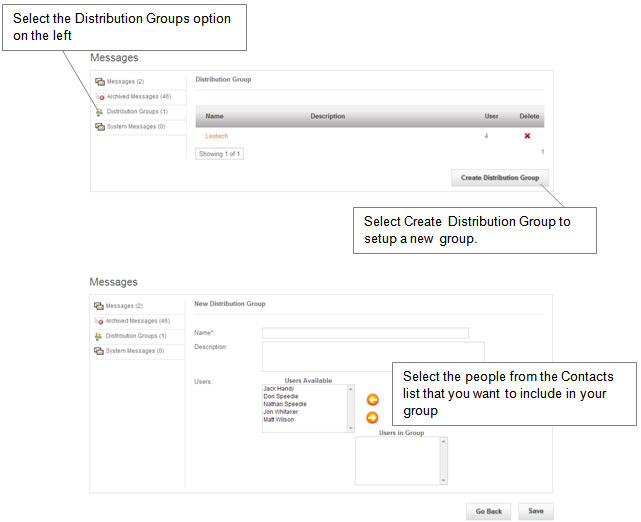 Tip
In order for a contact to show up in this list, they need to be entered in under the Contacts module.
Add or Create a Tag
Want to group your messages so they can be found easily with a simple search? Add tags to your posts so you can search and find discussions on common topics.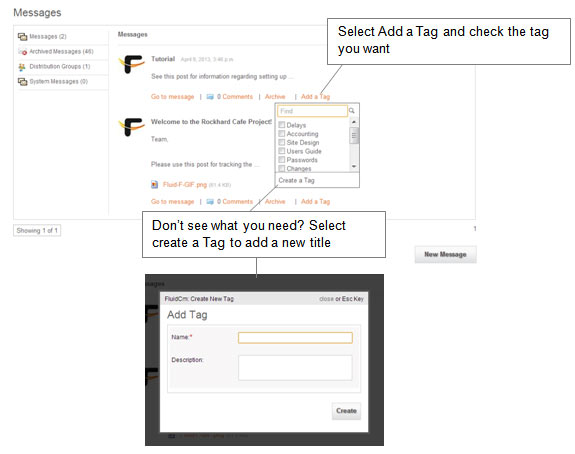 ---